Leading eCommerce Service Providers
We want our customers to improve their conversion rates, increase sales and maximise their potential across the eCommerce landscape. That's why we provide high performance eCommerce websites for all business sizes across a range of industries. At Chensoft, we pride ourselves on being a specialist eCommerce service provider, offering bespoke development services catering to the specific needs of your business.
Need help or advice? Speak with one of our experts today:
We select only the most powerful, versatile and secure eCommerce platforms that can be tailored to your specific business requirements, providing an intuitive user experience. As an agile eCommerce service provider we are platform agnostic. That means that our recommendations are made solely on what we know will best suit your business requirements.
From Magento and WooCommerce to Prestashop and Shopify, we choose the eCommerce solutions perfectly tailored to your business needs.
Omnichannel eCommerce solutions enable your website to interact with a variety of third-party eCommerce platforms, such as Amazon, eBay, Etsy, Facebook and Instagram. Our eCommerce development services include application programming interface (API) integration and support for a wide range of features including sales channels, CRMs, invoicing, warehousing and shipping.
Specialists in B2B eCommerce Solutions
We specialise in offering B2B eCommerce solutions for companies ranging from start-ups to SMBs and all the way through to enterprise level businesses across all industries. Discover what we can achieve for your business and get in touch with one of our platform agnostic specialists today.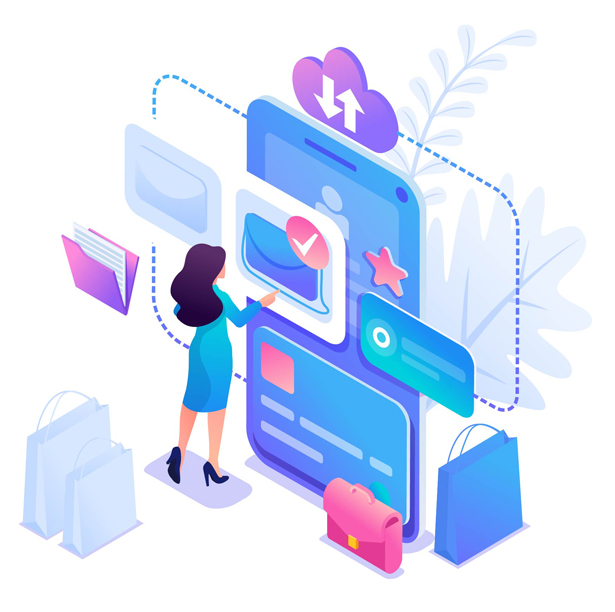 great price plan for you!
Maecenas varius sem dui. Vestibulum semper ante a viverra posuere. Maecenas eleifend fermentum eros, et tristique eros.
Basic Plan

Mobile Application
Android App Design
Mobile App Development
Software Development
Professional Plan

Android App Design
Mobile App Development
Software Development
Data Security
Advance Plan

Mobile Application
Android App Design
Mobile App Development
Software Development