Enterprise Application Development
Carve a Niche with New Generation Applications
15+ years of experience in enterprise application development and helping our customers cut their IT costs by over 50%
Our end-to-end enterprise software development services help you rethink your current outdated business processes and help you attain your digital goals cost effectively.
With our 15+ years of varied experience of serving enterprise customers globally, we help you build your digital roadmap and business strategy plan and then partner with you in implementing the same by studying your current systems and processes, suggesting the latest technology transformation programs, designing, developing, implementing and promoting the same cost effectively.
Partnered with large Fortune 100 companies across the globe to deploy cost-effective, complex, solutions like ERP, CRM and e-commerce platforms. With our expertise in Enterprise Mobility we bring these platforms on a seamless usability for all customers.

Custom Software Engineering

Application Modernization

Software Maintance & Support

Enterprise Mobility
We believe in constantly pushing our boundaries. Continuous improvement is important because it's the best way to ensure that we're doing things in the most efficient, effective, and productive way, every single day of the week, and on every single component that we're working on.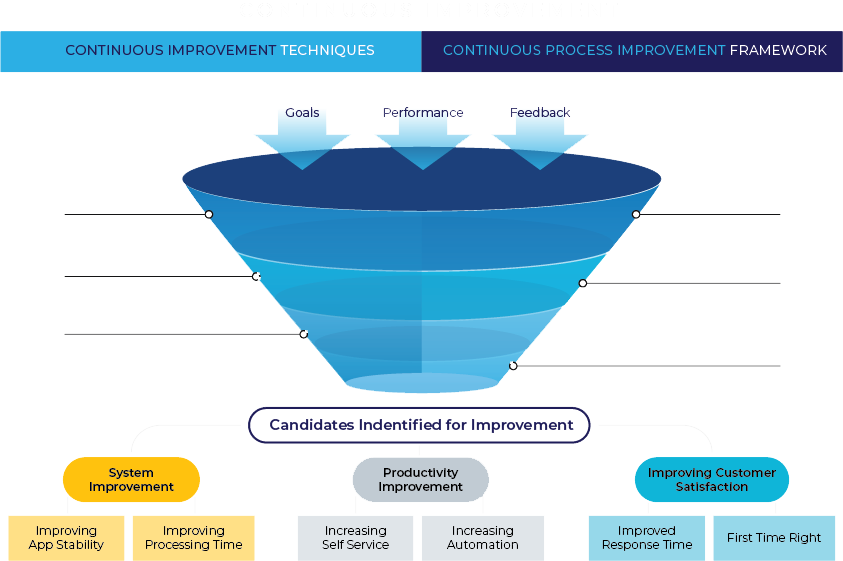 Application Development Methodology